COMPANY
Located in the heart of Europe, the company SEPARTECH is your reliable partner for any screening equipment.
Our company might be young but our passion for separation, screening, sifting, sizing, scalping, filtration is more than 15 years old.
Our specialists are motivated by finding the ideal solution taking into account the different aspects: the technical side, the financial side and delivery time.
At SEPARTECH we are passionate about delivering the best solution for our customers. In today's world, thanks to our stock and our screen facility, we are able to help every company, whatever its size.
Our vision: Instead of the classical supplier-customer relationship, SEPARTECH develops a relationship which will be a win-win long term partnership.
Off course our know how for the screening process is based on a long experience.
Some call them vibrating screen, others call them sifters, separators or vibrating tumbling screens…many names for this type of industrial equipment but one name for a confident partner: SEPARTECH .
PRODUCTS
Whatever your application, SEPARTECH helps you to optimize your current equipment by adding our tremendous experience with screening equipment.
SEPARTECH provides in the whole Europe most of needed services, like optimizing the setting of your separator, maintaining it or installing new parts and screens.
SEPARTECH delivers the full range of products for the round tumbling and vibrating separators.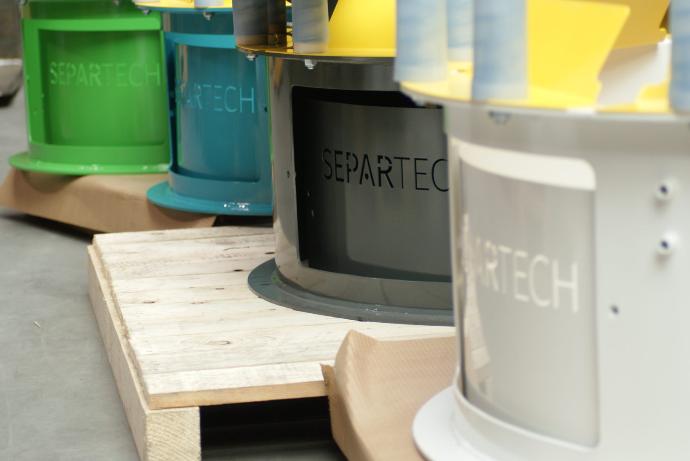 SET UP SEPARATOR
If you currently meet some problems with your current screening equipment, like for example, low capacity, wrong or poor yield, screen blinding or screen tear.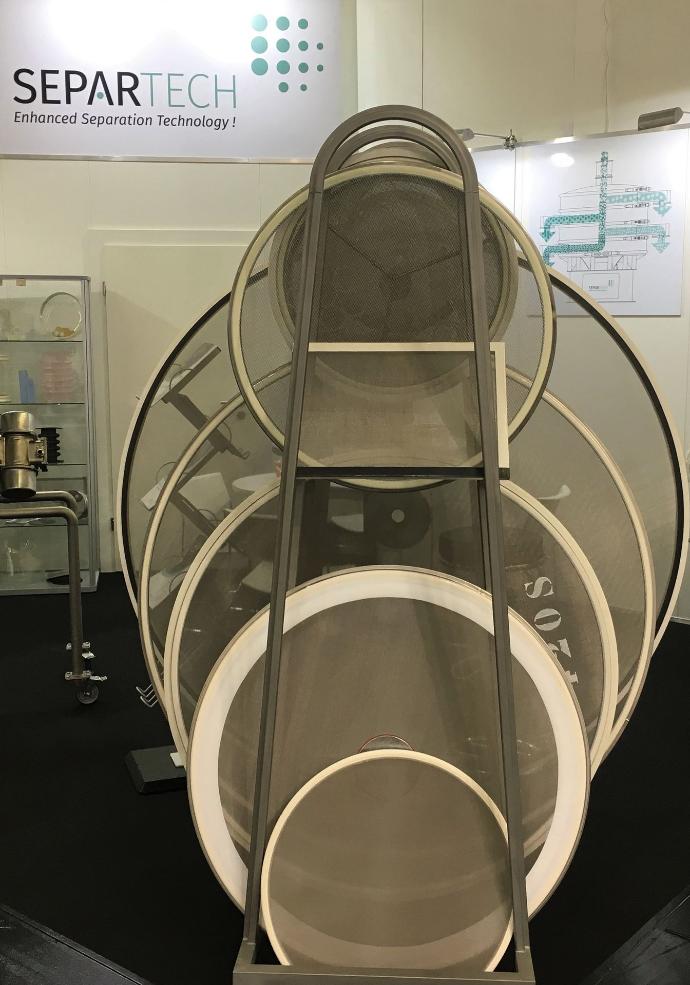 SCREENS
SEPARTECH offers a wide range of mesh material and opening;
INDUSTRIES
SEPARTECH provides service for the companies who do not have the ressources : maintenance or parts replacement shall be done in a professional manner.
ENVIRONMENTAL and RECYCLING INDUSTRY
Plastics and PET recycling, Biogas sludge, Waste water
AVIATION and AUTOMOBILE INDUSTRY
CERAMICS
Tiles, lavatories equipment, insulators, potery
METAL
metal powders, alloys, 3D metal powders
POLYMER
Polymer emulsion or dispersion, plastic pellets Process water filtration
MINERAL INDUSTRY
Pigments, ceramic